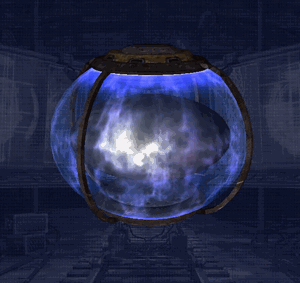 Anti-matter is a good that can be traded with.
A small amount of anti-matter in a capsule which protects it from contact with the outside enviroment. The anti-matter is used in some type of weapons, as well as for receiving instantaneous releases of large amounts of energy.
Specifications
Edit
Type: expendables
Weight: 60 kg
This good can be bought in following buildings for a constant price of 190 energy crystals:
This good can be sold in following buildings for a minimal price:
Physical facts
Edit
Antimatter is matter, composed of antiparticles. It can be used as fuel for interplanetary travel or as a trigger mechanism for nuclear weapons. Read more about antimatter on Wikipedia.