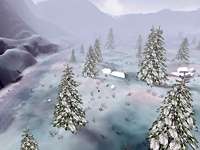 The Arctic Sector is located quite close to the planet's South Pole, and the climate conditions here are almost equal to the natural ones. The location of the sector was selected to protect it from snow vortexes and electrical storms. The sides of the sector are surrounded with small stone fields, the majority of which were grown by the Creators in the era of Terraforming. Frequent snowfalls and strong winds keep the snow at one stable level.
Clans that inhabit this sector
Edit
If you travel around the Arctic Sector, you may meet the Panzers, Nargoons and representatives of the Structure of Changes. Naturally there are some representatives of other clans but those are very few.
Buildings of the sector
Edit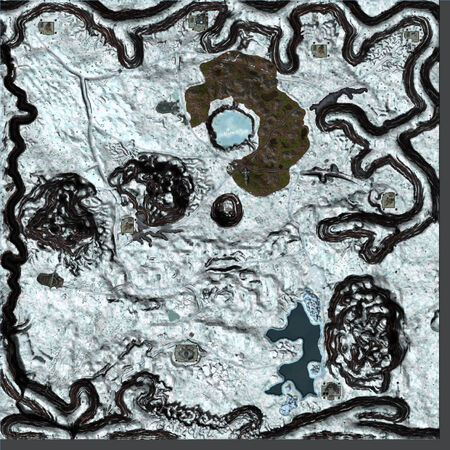 Bearings of the sector
Edit
Purchaseable things (A.I.M. 2. Clan Wars)
Edit
All bases within one sector sell the same things in their hangars.