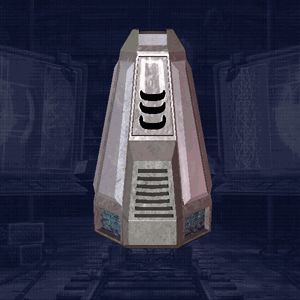 Transportation of special cargo is the name of the third mission the Rock Sector's secondary base offers the player.
Requirements
Edit
Wait some time after taking the mission before of the secondary base, to get this job offered.
Mission details and completion
Edit
The charge platform have run out of repair modules. The player is given two repair modules to deliver such a unit to each of platforms. This should last them for a long time.
As Invaders usually are near the charge platforms to repair their gliders, this job might be dangerous.
For each delivered unit, the one of the charge platform will give the player 850 energy crystals and the other will give 800. After delivering both, the mission is completed.
Waiting some time will unlock the next mission of the secondary base.
Ways to fail the mission
Edit
There is no way to fail the mission.
The charge platforms can still be used for repairs, even without receiving the repair modules.